Our Story
For more than 40 years The Eye Institute of West Florida has been providing world-class eye care in a warm, personal environment. Founded by Dr. Stephen Weinstock in 1974, he has remained focused on the tradition of excellent service and devotion to patients as he continued to grow his practice.
He began seeing patients for their general ophthalmic care but soon realized that specialty eye care by experts in each disease of the eye was an absolute necessity and would be wonderful for the Tampa Bay community. He has delivered on that vision by bringing top physicians and the best technology to The Eye Institute of West Florida so patients have world-class eye care by specialists here at home.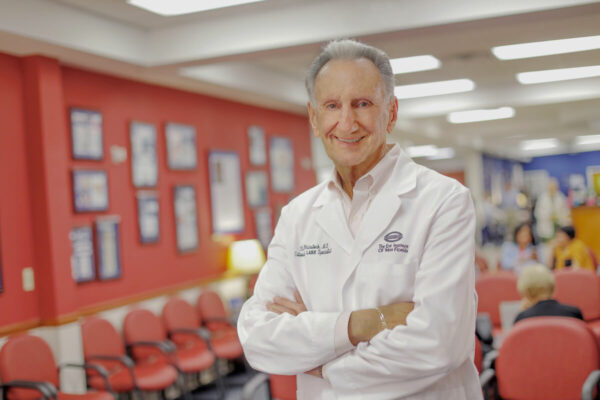 Providing a wonderful patient experience is and always has been a part of our culture.

Dr. Stephen Weinstock has pioneered numerous surgical procedures. He is an internationally recognized leader in the field of ophthalmology and expert in cataract surgery and laser vision correction. He brings the latest technologies to The Eye Institute of West Florida and continues to invest in state-of-the-art equipment to help provide patients the best vision results, faster recovery time, and the safest procedures.
In 2001 Dr. Robert Weinstock joined his father's growing practice and quickly became well-known for his surgical skills and teaching abilities. The Weinstock team has trained ophthalmologists around the globe on the latest surgical techniques and created Weinstock Laser Eye Center, a division of The Eye Institute of West Florida.
Dr. Neil Desai joined the team in 2008 to help serve growing patient demand to have laser eye surgery done by these top experts. Dr. Desai is an expert in LASIK surgery, corneal transplant surgeries, and researching the latest medications and procedures to find better treatment options for patients.
We now have a team of 25 board-certified and fellowship-trained ophthalmologists and optometrists to provide comprehensive, coordinated care for all your eye care and vision needs at six convenient locations in the Tampa Bay area.
Proudly serving our community since 1974, view all our milestones at The Eye Institute of West Florida.
You can trust your eyes to any of our board-certified and fellowship-trained ophthalmologists and optometrists.

---
Specialties
Laser eye surgery for vision correction and cataract treatment is just one of our many specialties at The Eye Institute of West Florida. We have specialists to diagnose and treat diseases that affect the cornea and retina. From common conditions such as dry eyes and macular degeneration to the most complex procedures to treat eye trauma and rare conditions, we offer patients the highest level of care in a warm and caring environment.

Learn more about our additional services: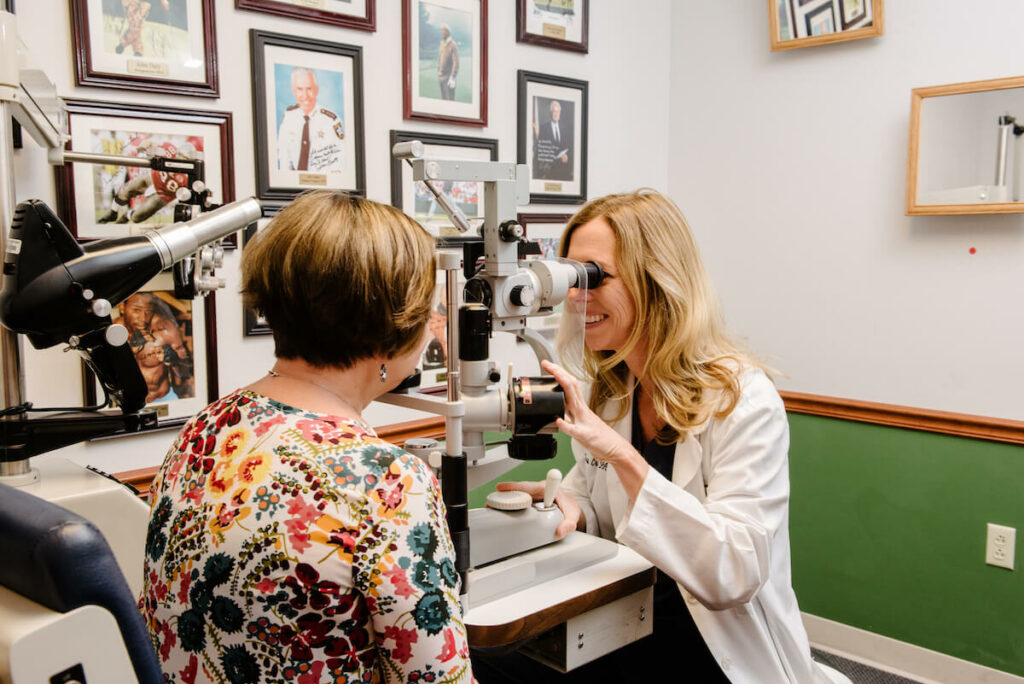 We also offer Oculoplastics for patients interested in plastic and reconstructive surgery of the eyes and face. Whether surgery is for medical necessity or cosmetic surgical and non-surgical procedures, our Aesthetic Institute can serve your needs.
---
Locations
The Eye Institute of West Florida has six locations serving the Tampa Bay area. Our doctors rotate office locations to provide patients routine exams, consults to review treatment options, and post-surgical appointments. The location of your appointment will depend on your eye condition, which specialist can best serve you, the urgency of your visit, and your location preference.

Surgical procedures including LASIK, cataract surgery and clear lens exchange will always take place at our main office in Largo at our Largo Ambulatory Surgical Center. This dual-accredited surgery center, which is adjacent to The Eye Institute of West Florida, was designed specifically for treatment of eye diseases and disorders.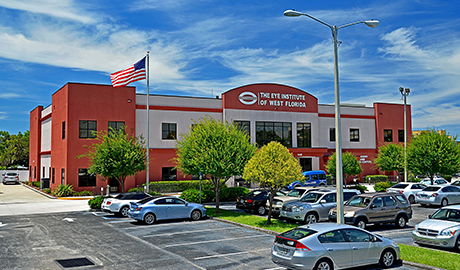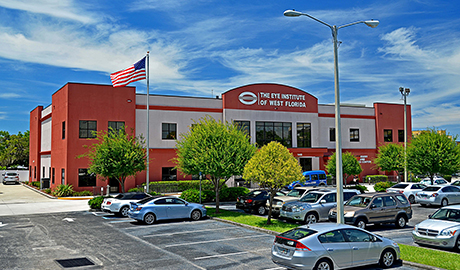 Largo Office:
1225 West Bay Drive
Largo, FL 33770
For maps and address of each location please click on a location:
Call (727) 518-2020 to set up an appointment at any of our six convenient locations.